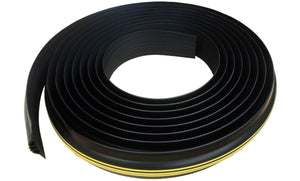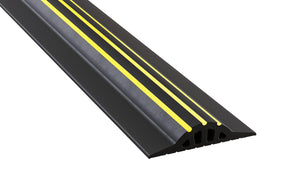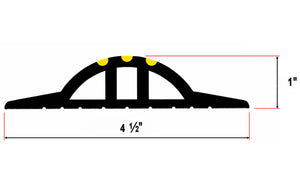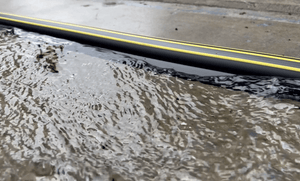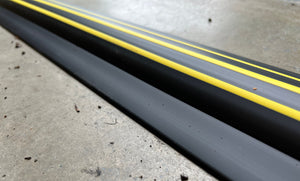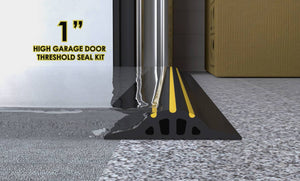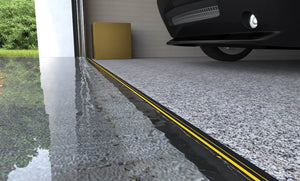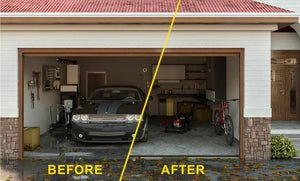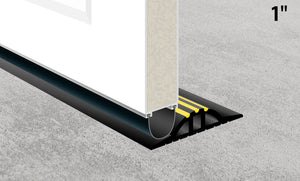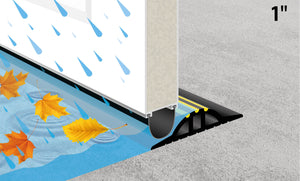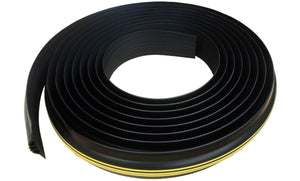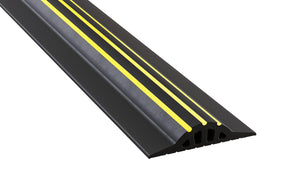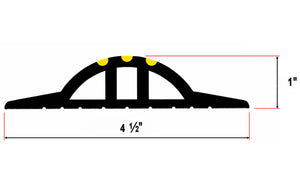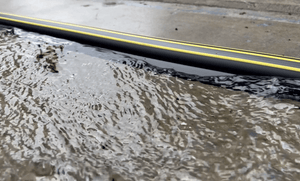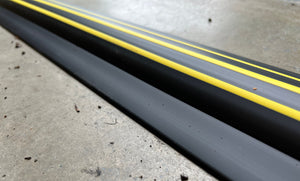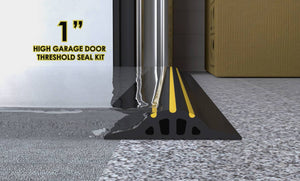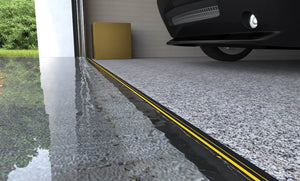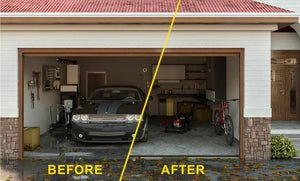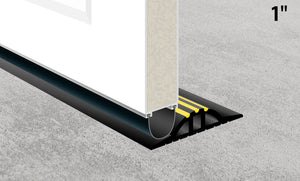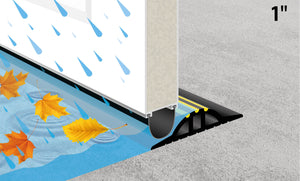 1" High Garage Door Seal Trade Coil
Description
The GaraDry (1" High) garage door threshold seal coil has been designed to form a watertight seal between the garage door and the floor. The threshold will also prevent leaves, dust and debris from being blown under the garage door, thus ensuring a clean and dry environment.
Adhesive sold separately - Available here.
What type of doors can it be used on?
This 1" High garage threshold flood seal coil can be used on all types of domestic and commercial doors, including up-and-over, sectional, roller shutter, and side-hinged doors. The threshold can be safely driven over with most vehicles.
What material is the seal made from?
Using high quality and long-lasting PVC material that is also fully recyclable, our thresholds are durable, flexible and eco-friendly. The material is odourless, UV stable, and will not decay or lose colour with prolonged exposure to water or sunlight.
Unlike seals that are made from rubber, the plastic material will not become brittle and crack over time and will maintain its original, extruded shape.
Delivery & Returns
Delivery Timescales
GaraDry operates a warehouse out of Tennessee. Consignments shipped from this location arrive via FedEx Ground service and will usually be received within 1-3 days, depending on your distance from Tennessee.
Upon despatch of your order, you will receive an email with full tracking information so that you may follow your order from our warehouse to your door.
Important: Please note that FedEx are unable to deliver to PO Boxes addresses.
Returns Information
To see our returns information, please visit our Returns Page.