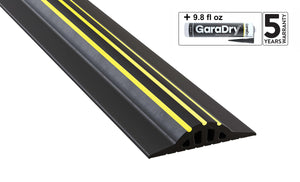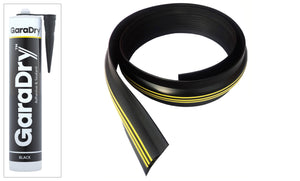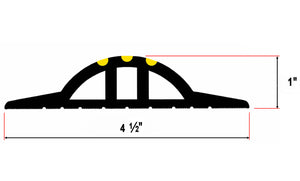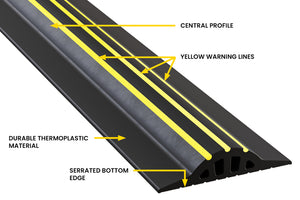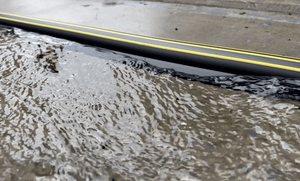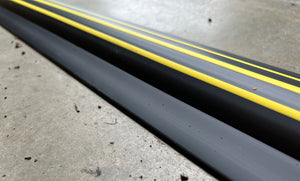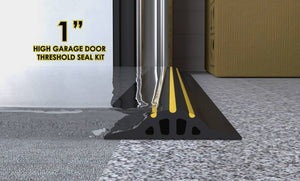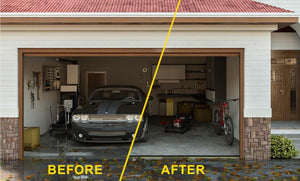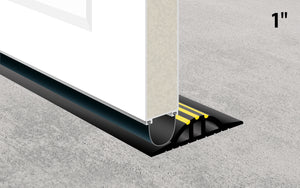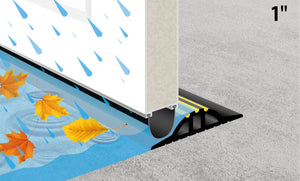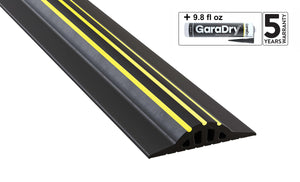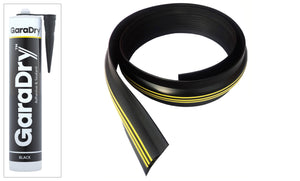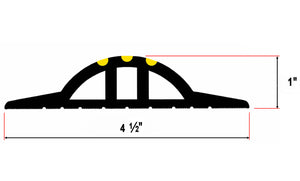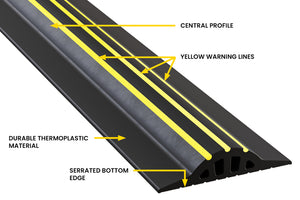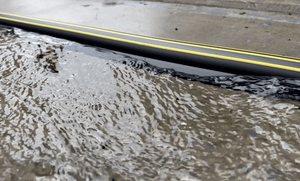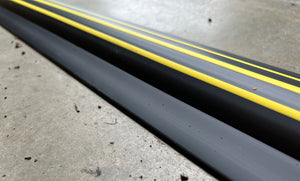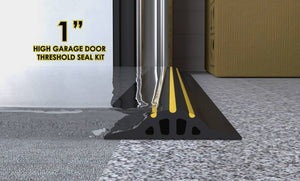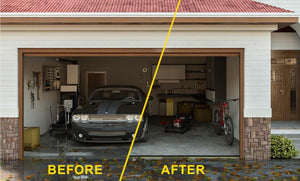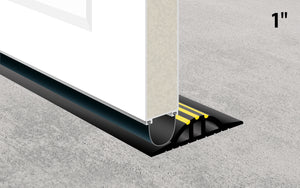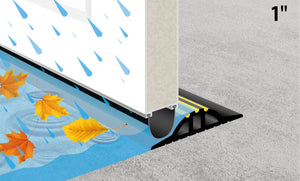 Garage Door Threshold Seal Kit 1" High
Description
Our 1 inch high garage door weather seal will protect your garage from the elements and especially storms once installed properly. When our adhesive and sealant is applied to the seal on the floor it creates a watertight seal which will then stop any water from going into the garage. You can be sure that your garage will have no more moisture to speak of.
This particular garage door seal threshold stands at a height of 1 inch with a width of 4 ½", the lengths vary starting at 8'3" up to a massive 50 foot. The longer seals can be cut down to size with any tool you choose. You can make the seal work for a garage of any size, so please measure the length of your garage before making the purchase.
What material is this garage door weather seal made from?
The threshold seal is made from durable PVC material, this is not only a long-lasting thermoplastic design but it is also eco-friendly and everything used is recyclable. The product is also completely odorless so you will not experience any smells or fumes coming out of it, additionally it's UV stable and the colour won't be dulled even during long periods of sunny, warm weather.
When you purchase rubber garage door thresholds they will normally split and crack, our seals due to the different material used will not experience adverse effects like that because of the material used. This weather seal will come with our adhesive & sealant, which will make sure that combined with the durable PVC material will make your seal stick to the floor. 
How else does your garage door weather seal protect my garage?
Not only does this seal protect you from rain and flooding but it will also act as a shield against any leaves, dust and other unwanted items that the wind may bring. Because the threshold seal pushes up against the back of the garage door and is placed on the floor it also blocks any rodents that may try to make their way inside by reducing the amount of gaps, if not eliminating them entirely. 
Which garage doors are not suitable for this product?
The truth is that the garage door weather seals can go on any garage door, whether they are for a commercial roller shutter door or a domestic up-and-over door. It will cover sectional and side-hinged doors also with no issues whatsoever, it might just have to be cut more carefully around them. You don't have to worry about driving it over with a vehicle however it is best to check the weight guide on this page which will help you find out what can't drive over it safely.
This kit includes:
1 inch GaraDry garage door threshold seal
290ml tubes of adhesive for installation dependant on length chosen
2x side blocks (Please Note: 50' kit is not supplied with side blocks)
Instructions for the installation with a QR link to THIS video
5 year warranty on all products included with the kit
How can I reach you at GaraDry?
You can contact us by filling out the form found at the top of the navigation under "Contact Us" or by clicking here. Fill it out with your details and queries and we will answer it within 24 hours, you can achieve the same result by emailing us at sales@garadry.com and we will similarly respond to it within 24 hours. However if you would like to speak to someone instantly then please call 866-563-2707, our customer service team will help you with any questions you may have and help you make a purchase that you're happy with.
Delivery & Returns
Delivery Timescales
GaraDry operates a warehouse out of Tennessee. Consignments shipped from this location arrive via FedEx Ground service and will usually be received within 1-3 days, depending on your distance from Tennessee.
Upon despatch of your order, you will receive an email with full tracking information so that you may follow your order from our warehouse to your door.
Important: Please note that FedEx are unable to deliver to PO Boxes addresses.
Returns Information
To see our returns information, please visit our Returns Page.